Latest Posts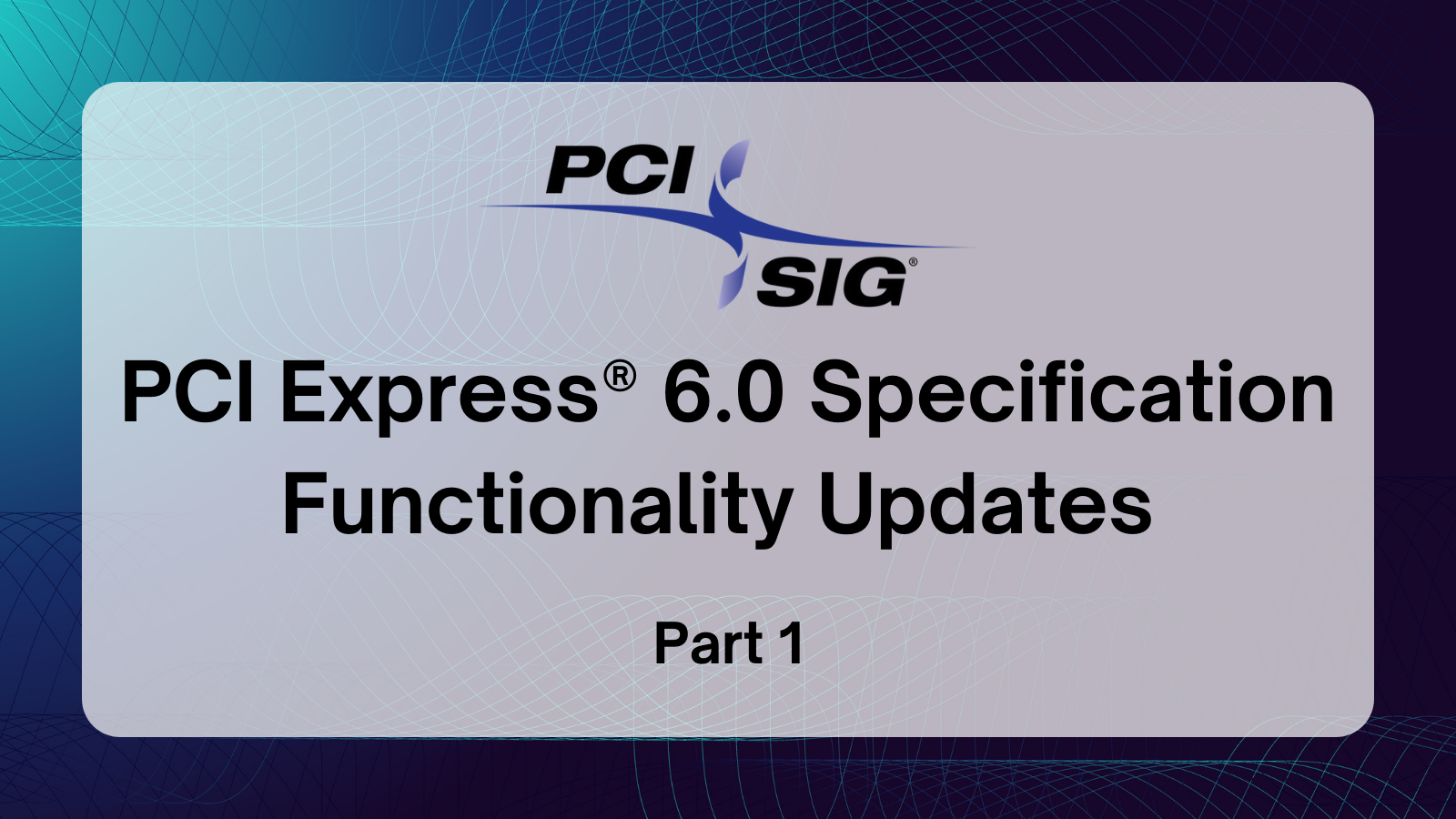 Author's Note: This blog discusses new functionality introduced in the PCIe 6.0 specification, but please note that the PCIe 6.0.1 and PCIe 6.1 specification revisions have been published.
PCI Express Specification
PCI Express 6.0 Specification
PCIe 6.0 specification
PCI Express 6.0
PCI Express 6.0 Forward Error Correction
PCIe 6.0 FEC
FLIT Mode
PCI-SIG® has enabled PCI Express® (PCIe®) technology to be cost-effective and easy to implement by supporting multiple form factors for a variety of applications.
PCIe 5.0
PCI Express 5.0
PCIe CEM
PCIe Card Electromechanical Connector
PCI Express (PCIe®) has been widely adopted in a number of applications that range from small, power-constrained IoT sensors and mobile devices to servers and networking and communications equipment.
M.2
U.2
CEM
Networking
Form Factor