Latest Posts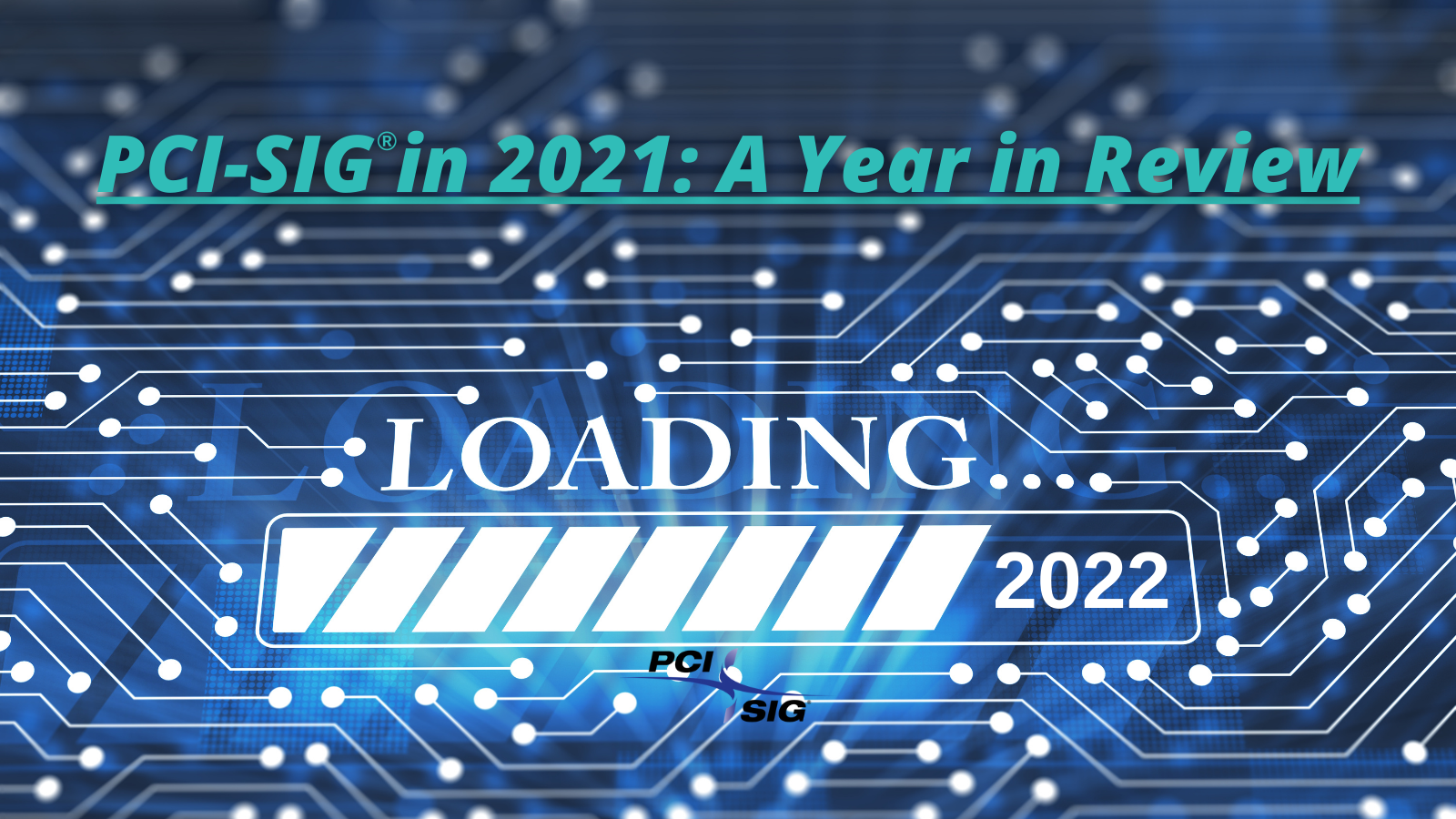 PCI-SIG® built upon our momentum from 2020 with another successful year in 2021. From progress on the PCIe 5.0 architecture compliance program to the impending release of the PCIe 6.0 specification, we have hit many exciting milestones.
PCI Express 5.0
PCI Express 6.0
PCI Express 6.0 Specification
PCI Express compliance
PCI Express specification
PCI-SIG
PCI-SIG Compliance
PCI-SIG Membership
PCIe 5.0 specification
PCIe 6.0 specification
At PCI-SIG, we take pride in ensuring that our specifications operate without a hitch. However, sometimes PCI Express developers need to submit Engineering Change Requests (ECRs) to update parts of the specification so that PCIe integrated products can reach their optimal functionality.
PCIe Engineering Change Requests
Firmware
UEFI
ACPI
The PCI-SIG Serial Enabling Workgroup (called the "SEG" for short) is the PCI-SIG workgroup charged with running the PCI Express® (PCIe®) compliance program.
PCI-SIG
PCI-SIG Compliance
PCI-SIG Interoperability
PCI-SIG Integrators List