Latest Posts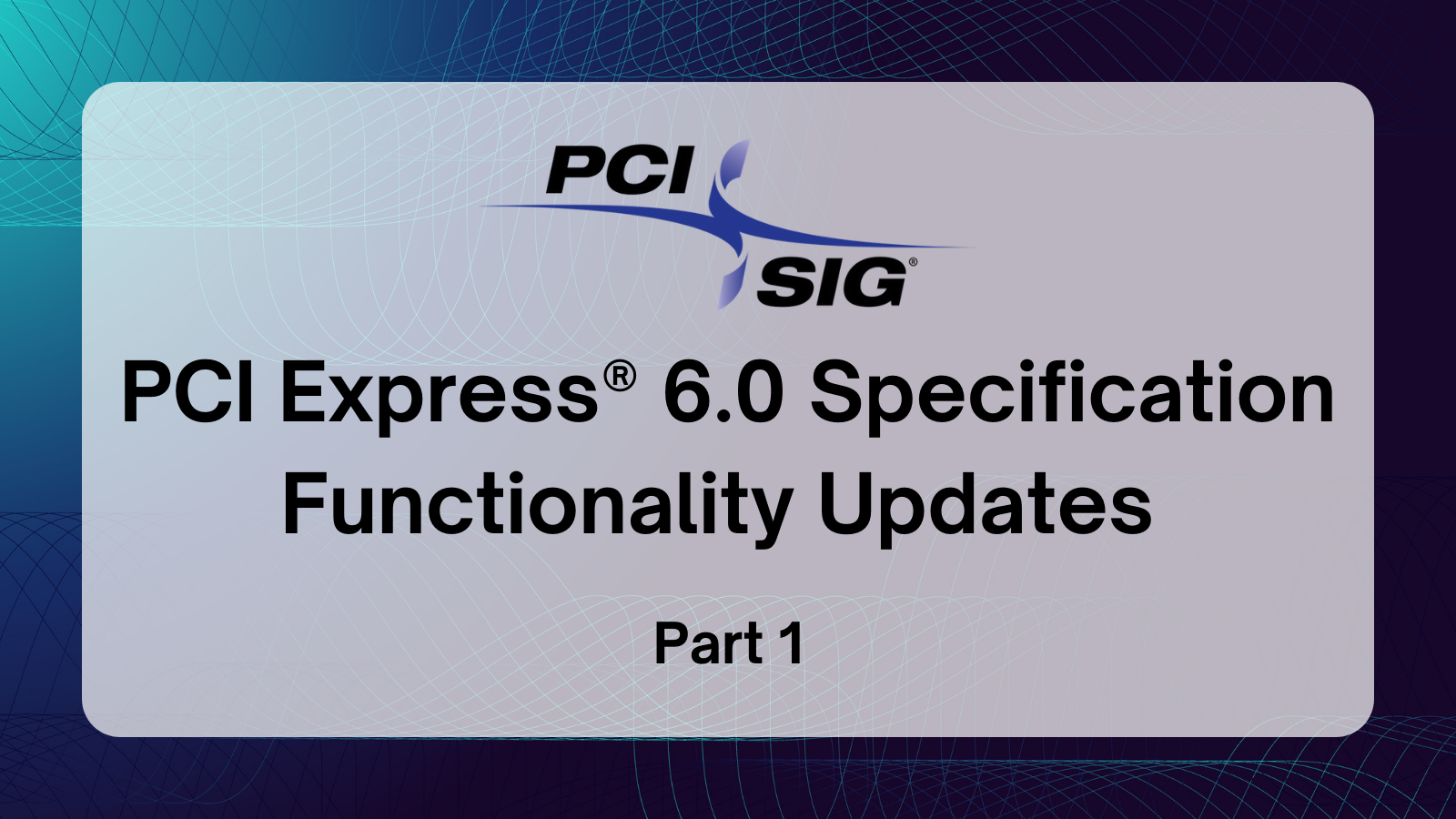 Author's Note: This blog discusses new functionality introduced in the PCIe 6.0 specification, but please note that the PCIe 6.0.1 and PCIe 6.1 specification revisions have been published.
PCI Express Specification
PCI Express 6.0 Specification
PCIe 6.0 specification
PCI Express 6.0
PCI Express 6.0 Forward Error Correction
PCIe 6.0 FEC
FLIT Mode
Retimers and redrivers have enabled longer physical channels in servers and storage systems since Peripheral Component Interface Express (PCIe®) 3.0 specification was first introduced almost 10 years ago.
PCIe 5.0
PCI Express 5.0
PCIe 4.0
PCI Express 4.0
PCIe Retimer
PCIe Redriver
PCI Express specification
PCI-SIG has built its reputation on delivering high quality PCI Express® (PCIe) specifications that have doubled bandwidth on average every three years, while maintaining full backwards compatibility with prior generations.
PCIe Lane Margining
PCIe 4.0
PCI Express 4.0
PCIe Bandwidth
PCIe retimers
PCIe Test Equipment