Latest Posts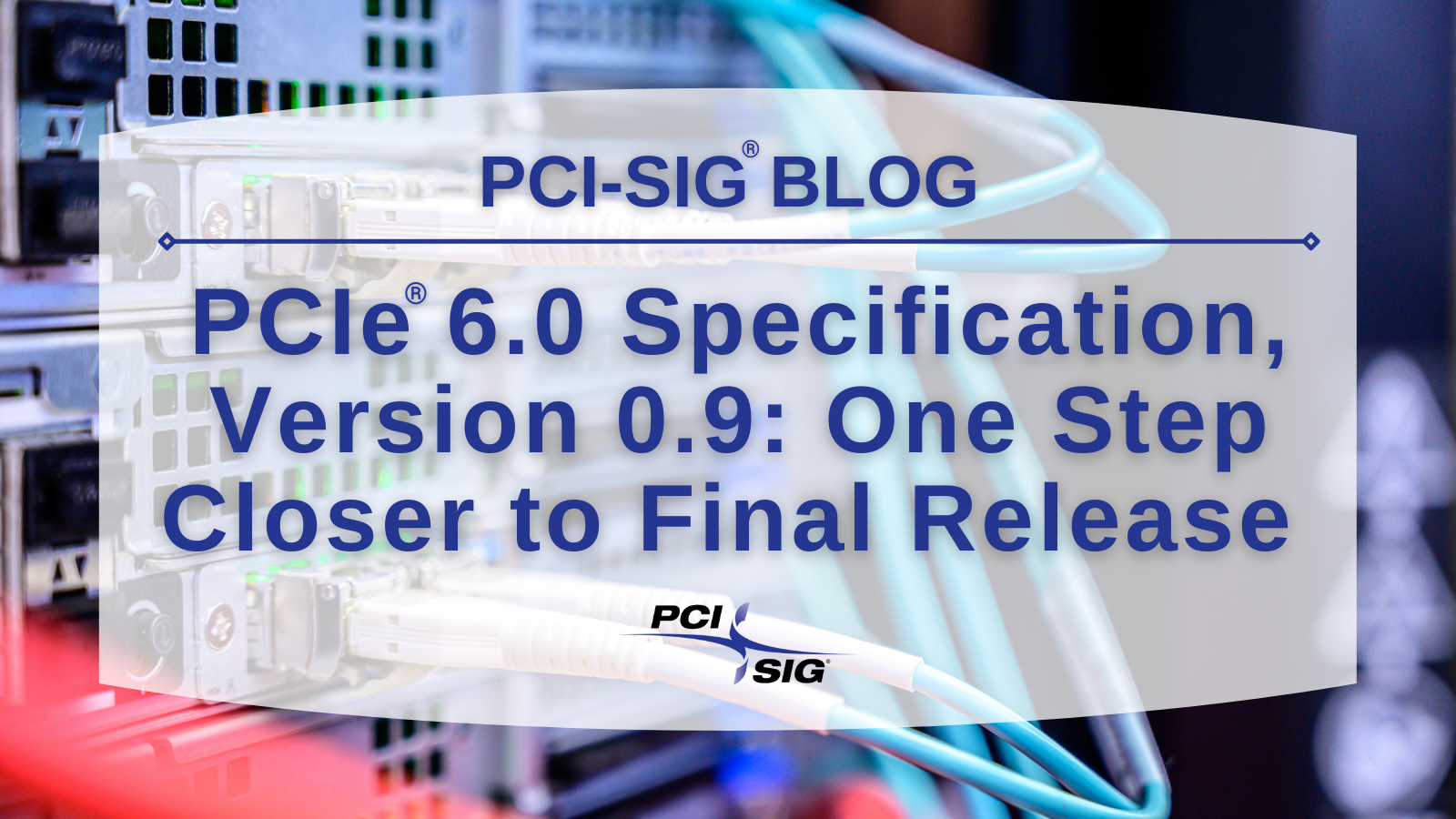 I am excited to report that PCI-SIG has released PCIe 6.0 specification, version 0.9 to our members. This is a major milestone in our continued effort to double the data rate of the PCI Express® specifications while maintaining backwards compatibility.
PCIe 6.0 specification
PCIe 6.0
PAM4
PCIe FEC
FLIT
PCI Express specification
We are starting 2020 with the release of version 0.5 of the PCI Express® (PCIe®) 6.0 specification incorporating the significant member feedback received on version 0.3.
PCIe 6.0
PCI Express 6.0
PAM4
PCIe FEC
Forward Error Correction
FLIT
PCI Express specification